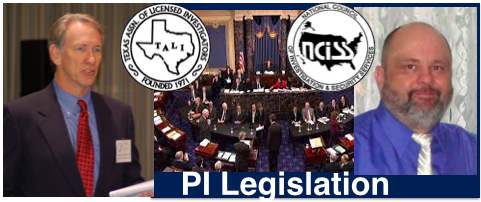 Tim speaks with Randy Kildow who has been the Legislative Chairman for 5 sessions of the TX Legislature and works closely with the TALI lobbyist. This covers a 10 year period. Prior to working with the investigators in his prior career as a Realtor he was active in state and national legislative issues and served for two years as Chairman of TX Real Estate Political Action Committee, the largest business or Association PAC in TX.

Dean Beers is the 1st VP of NCISS which spends every year in Washington DC during the Hit the Hill event which brings investigative leaders from around the country to make contact with our national leadership.
Your host Tim O'Rourke is a Florida Private Investigator who leads The Grafton Group (TGG).  TGG is based in Tampa Bay and serves the entire State of Florida.