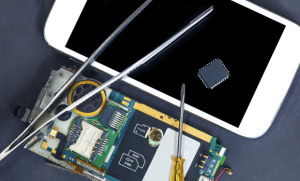 Ringing in 2015 with Cell Phone Forensics!

Host Dean Beers will update listeners with recent legislative news from the National Council of Investigation & Security Services, and some updates from previous shows on the importance of background checks. Karen joins Dean with Conversations with Karen to talk about the importance of open source intelligence and social media checks for backgrounds. Finally, Dean welcomes his guest, Tom Slovenski, to talk about how Your Phone is Your Personal Profile and cell phone forensics.
NCISS Legislative Updates
Drone legislation – http://t.co/av1eWj5Mkb
NLRB 'Ambush Rule' final rules published – http://t.co/yopd3QVygz
Join us for Hit the Hill in April – http://www.nciss.org/news-and-events/the-full-event.php?eid=79
Read the latest The Report online – http://www.nciss.org/documents/NCISS_The_Report_Spring_2015.pdf
Show Topic Links
Getting Military Records – http://www.deathcasereview.com/afi-llc-blog/requesting-military-records
Update on importance of military records, not just the DD214 – http://www.deathcasereview.com/afi-llc-blog/the-necessity-of-complete-background-investigations
Conversations with Karen – Open Source Intelligence and Social Networks for investigations – http://www.deathcasereview.com/afi-llc-blog/advantages-of-social-media-sites

Tom Slovenski – Cellular Forensics:
tom@cellularforensics.com
(864) 962-7307
www.cellularforensics.com
Facts & Forensics Sponsors
Death Investigations for Professional Investigators (distance learning) – www.MedicolegalDeathInvestigations.com
A Survivors' Guide to Understanding Death Investigations (book) – www.UnderstandingDeathInvestigations.com
Contact the show – Associates@DeathCaseReview.com and www.DeathCaseReview.com or call (970) 480-7793
Quint-Essential Qualities of a Professional Investigator – http://www.deathcasereview.com/1/post/2013/03/the-quint-essential-qualities-of-a-professional-investigator.html
Be sure and visit www.IsItHomicide.com and give your feedback. This is a site that will be added to monthly with case information, facts and evidence.