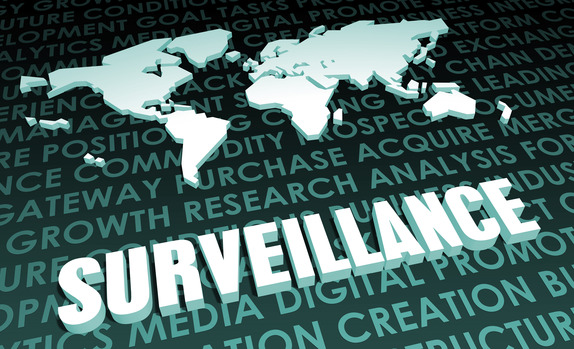 In this edition of PI InSIGHT your host Tim O'Rourke is joined by Johnston and Dana Blakley of OnTrack Investigations.  Our focus for the show was exclusively on surveillance and the business of running a successful surveillance operation.  OnTrack Investigations employs 24 investigators and have one of the most efficiently run operations I have ever seen.  Using technology to enhance their overall operation and reduce cost to their bottom line.   OnTrack Investigations is a model for everyone seeking to run a Great PI agency.  
REASONABLE   EXPECTATION   OF  PRIVACY
Take, for example, the case, Furman v. Sheppard, from Maryland. Furman had sued Sheppard for personal injuries. Sheppard trespassed onto private property at the Maryland Yaught Club to videotape Furman while he was on a boat. Furman thus claimed Sheppard violated his expectation of privacy. The court disagreed.
While the court considered the fact that Furman's expectation of privacy was reduced because he had filed a lawsuit against Sheppard, the court also evaluated other important factors to find that Furman did not have a reasonable expectation of privacy, such as:
"an individual's reasonable expectation of privacy reaches its zenith in the home."
"business and commercial enterprises generally are not as private as a residence . . . although a club operated for a select clientele may not be public, 'the fact that the premises are maintained as a club with a membership policy is not conclusive in favor of the club. Failure to enforce limitations on admittance would warrant the conclusion that the persons operating the club had no reasonable expectations of privacy."
"appellant's activities could be observed by passers by. To this extent appellant has exposed [himself] to public observation and therefore is not entitled to the same degree of privacy that [he] would enjoy within the confines of her own home."
 other useful links:
http://pursuitmag.com/florida-private-investigator-arrested-for-impersonating-a-police-officer/
http://www.thegraftongroup.org/private-surveillance/
http://www.snellinginvestigations.com/private-investigator-laws.html
http://www.pinow.com/articles/456/what-a-private-investigator-cannot-do
http://www.photoattorney.com/2008/09/reasonable-expectation-of-privacy.html
About the host: Tim O'Rourke is a Tampa Private Investigator for The Grafton Group based in Tampa, Florida. Tim is a Corporate Investigator for TGG which serves all of Florida and has reciprocity with many other states as licensed investigators.
The Grafton Group
3001 N Rocky Point Dr., E #200
Tampa, Florida 33607
(813)658-9438 or (727)648-3510
W: http://www.thegraftongroup.org