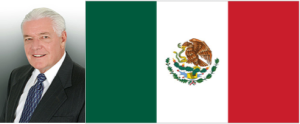 Journey to Mexico with me as we speak with your best investigative contact South of the Border. Michael McHenry has spent 42 continuous years as a full time PI…. his experince includes 20 years in Alaska and seventeen years in Mexico.
Michael has served four terms elected as Director of World Assn. of Detectives. Former Chapter Chairman within ASIS,
Graduate of Arizona State University in 1969 and Former Chairman of Municipal Security Commmittee in San MIguel de Allende, Mexico
To reach Michael McHenry please visit his website, call or email.
Mexico Investigations
"We Get results In México Because We Are In México"
www.mexicoinvestigations.com
services@mexinv.com
Tel: 52+415+152+7757
 Your host Tim O'Rourke is the Lead Corporate Investigator for The Grafton Group(TGG).  As a Tampa Private Investigator TGG provides services to businesses, law firms and the public throughout Florida.