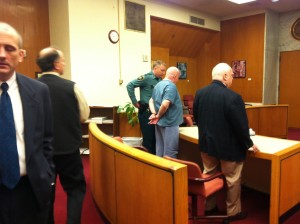 Conversations with Karen
Karen and Dean talk about their recent trip to Florida for the Word Association of Detectives Mid-Term Meeting. As the Administrative Manager, this was Karen's first opportunity to meet many of the WAD members, many visiting from Europe and Asia – from England and France, to Romania and Russia, and India to Malaysia.
Special Guest with Dean
Vicki Lutz is a Colorado licensed attorney and court recognized expert on domestic violence. In a special guest segment of Facts & Forensics, Vicki shared some valuable information for investigators. Be sure and listen to the full podcast for anecdotes and actual case stories – and she shares a special article! Here is a summary of our conversation –

www.deathcasereview.com/afi-llc-blog/investigating-domestic-violence-cases
Association News
NALI 2017 Annual Conference – 50th Celebration
June 8-10 Embassy Suites Alexandria, Washington, D.C.
http://nalionline.org/events/nali-2017-annual-conference
Legislative News
NCISS
Dean recently returned from the NCISS Annual Meeting and Hit the Hill event in Washington DC. Elections were also held, and Dean's term as president came to a close with his election as Board Chairman. Members also visited their Senators and Representatives, with significant conversations on legislation drafted for GPS use and having language that benefits the investigative and security professions. NCISS continues to track the activities of Congress and federal agencies that regulate the resources valuable to investigations and security.  Here is the latest news from NCISS – updates are at www.nciss.org/important-nciss-news
Facts & Forensics Sponsors
Contact the show! – Associates@DeathCaseReview.com and www.DeathCaseReview.com or call (970) 480-7793