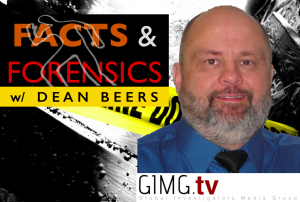 2016 in Review
2016 saw many things for our family and agency. In May our fourth grandchild, third grandson, Lincoln Kyle was born! His sister, Jacee Sue, is our only granddaughter and oldest grandchild. His cousins, Gage and Cash, follow Jacee by about six months. Its busy – and fun!
In September Karen celebrated being the Administrative Manager for the World Association of Detectives. WAD is a busy association of excellent international investigators covering every part of the world and need.
In April Dean was elected to be President of the National Council of Investigation & Security Services. His term is one year and will end at the next Annual Meeting / Hit the Hill event the end of March.
In October, our agency celebrated 29 years in business and Karen celebrating 21 years as a legal investigator. More important, we celebrated our 25-year anniversary together. Time sure flies!
Outlook for 2017
From NCISS, we are excited for this unique opportunity in history – in which we visit Washington DC for our annual Hit the Hill event and meeting our Representatives and Senators. This year is an important opportunity as we have a new administration, and new session of Congress. We see a new administration every 4-8 years, and a new session of Congress every two – it is not often we have both a new president and a new Congress – it has been eight years. This gives us both a new slate to work with and potential new concerns.
In May Dean will be presenting a full-day on Death Investigation for the annual conference of the Florida Association of Licensed Investigators! This is included with to all attendees with a full registration. Dean will also be speaking at the annual conference for the Texas Association of Licensed Investigators in August.
Conversations with Karen
Karen joins us for the full show, including our Special Guest segment. As the episode continues we talk about the 20th anniversary of the Boulder, CO murder of six-year-old Jon Benet Ramsey – which remains unsolved and feedback from various people we know who were directly involved.
We also have more discussion on the 'Making a Murderer' series and the events after this with Steve Avery and his nephew. This continues into general areas of the various Innocence Projects, and one case from past guest, Mark Gillespie and his key role in freeing a wrongfully convicted client. Finally, we close with discussions on the forensic tests and fallacies found from the FBI's use of bitemarks, hair and fibers testing, and other concerns.
Legislative Advocacy
Because we haven't posted a show since October, we need to catch up on how the 2016 ended, and 2017 began, with NCISS legislative advocacy.
NCISS Monthly Report from Lobbyit for January 2017
In the month of January, Lobbyit continued our efforts to divine where Congress and the Trump Administration might be headed with respect to issues important to NCISS members. Lobbyit also met with the Senate Commerce Committee and Senator Bill Nelson's office, and with the House Energy and Commerce Committee to discuss the Spoofing Prevention Act.
Please read the full Report! http://conta.cc/2lnzRet
NCISS Monthly Report from Lobbyit for December 2016
The month of December was extremely quiet in DC, as Congress left town early and government prepared for te transition to a new Trump Administration and the 115th Congress. Lobbyit stayed abreast of developments, though most of the details about upcoming action are still unclear.
Please read the full Report! http://conta.cc/2isu9VZ
NCISS Monthly Report from Lobbyit for November 2016
As we look to closing 2016, and with elections a new session of Congress and President – what will we see for the investigative & security professions?
In the month of November, Lobbyit spent much of our time attempting to discern what would happen in the lame duck session of Congress, and talking with a variety of Hill offices about what we might expect to see in 2017.
Please read the full Report! http://conta.cc/2gPkQPj
Show Links
Facts & Forensics Sponsors
Contact the show! – Associates@DeathCaseReview.com and www.DeathCaseReview.com or call (970) 480-7793