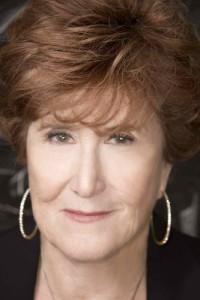 Conversations with Karen
We took a break for June and had a commemorative law enforcement special replay.  After that event, we had the tragedies of the Orlando night club terrorist attack, then the attack and assassinations of Dallas Police officers, and the day of recording our show we had the attack and assassinations of Baton Rouge Police officers.
Fitting with Dean's special guest, in Conversations with Karen we discuss new attorney and investigator ethics opinions in Colorado that apply to social media.  This is an informative segment in the changing world we live and investigate in.
Special Guest with Dean
Dean has invited friend and colleague, Kitty Hailey CLI – the author of The Code of Professional Conduct.  They discuss the release of her 3rd edition – focusing on ethics with new technologies, including social media.
Agency and Association News
Dean and Karen are glad to support licensing of private investigators as a means of consumer protection and protection of our profession.  We recently renewed our licenses in Colorado and Cheyenne WY.
Karen also reminds our listeners that Dean was an 3rd editor / publisher award for a contribution to The Legal Investigator – official journal of the National Association of Legal Investigators.
NCISS
NCSS had two recent notices to members and our profession – one involving the final FAA drone rules, and another to concerning proposed federal rules to 'ban the box' in federal hiring – or banning the use of pre-employment background checks before a conditional offer of employment.
NCISS continues to show leadership and its commitment to State Association outreach with the Legislative Advocacy Hub (LAH). The LAH is a wonderful tool for State Associations to monitor legislation effecting their state. The LAH not only identifies certain pieces legislation, it can be helpful with call to action letters from your members to your Senators and House Representatives in Congress.
Show Topic Links
Facts & Forensics Sponsors
Contact the show! – Associates@DeathCaseReview.com and www.DeathCaseReview.com or call (970) 480-7793