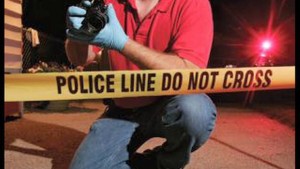 News of Interest
Dean discusses one of the latest trends – apps for hiring a PI. Safe or concerning? This is a topic that has burned the keys of many investigators, associations, listserves and trade magazines.
Conversations with Karen
This month Karen joins us to talk about the Freddie Gray autopsy from Baltimore, and understanding the circumstances for Homicide and Accident Manners of Death. She also tells us about her latest article, 'Investigating Without Playing Into Drama', to be published by PINow.com.
Special Guest with Dean
Dean is joined by expert Forensic Photographer, Bob Wyman. Bob is a fellow member of FALI and recently spoke at the FALI conference.
News from Associations
NCISS – Your Voice in DC and Across America (www.NCISS.org) Congress has been unusually quiet, and NCISS continues to keep watch over the investigative and security professions.
Advocacy Hub NCISS continues to show leadership and its commitment to State Association outreach with the release of the new Advocacy Hub (AH). The AH is a wonderful tool for State Associations to monitor legislation effecting their state. The AH not only identifies certain pieces legislation, it can be helpful with call to action letters from your members to your Congressional and House Representatives.
Register Now for Las Vegas September 20-22 NCISS Mid-Term Board Meeting and Seminars Co-Sponsored by the Nevada Society of Professional Investigators and Arizona Association of Licensed Private Investigators. Exceptional speakers and topics are lined up – details in your email soon. SLS Hotel in Las Vegas group rate is $65.00 per night!
Show Topic Links
* Danger of PI Apps – http://www.deathcasereview.com/afi-llc-blog/danger-of-pi-apps
* Investigating Without Playing Into Drama – http://www.deathcasereview.com/afi-llc-blog/investigating-without-playing-into-drama
* Autopsy of Freddie Gray – Homicide or Accident? – http://www.deathcasereview.com/afi-llc-blog/autopsy-of-freddie-gray-accident-or-homicide
Special Guest
Bob Wyman – expert, Forensic Photography Phone: (786) 246-8100 Email: wymanent@bellsouth.netWebsite: www.forensicphoto.com
Facts & Forensics Sponsors
* Death Investigations for Professional Investigators (distance learning) – www.MedicolegalDeathInvestigations.com
* A Survivors' Guide to Understanding Death Investigations (book) – www.UnderstandingDeathInvestigations.com
* Contact the show – Associates@DeathCaseReview.com and www.DeathCaseReview.com or call (970) 480-7793
* Quint-Essential Qualities of a Professional Investigator – http://www.deathcasereview.com/1/post/2013/03/the-quint-essential-qualities-of-a-professional-investigator.htmlNEW – On Demand Video Distance Learning at www.InvestigativeCourses.com with FREE Ethics and the Professional Investigator coming by the end of the month!
Contact the show! – Associates@DeathCaseReview.com and www.DeathCaseReview.com or call (970) 480-7793