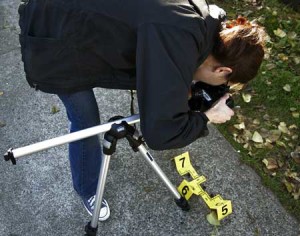 The Importance of Forensic Photography
 Host Dean Beers will discuss the importance of forensic photography – effective scene photography, autopsy and injury photography, and reviewing photographs for our equivocal death investigations and civil, criminal and probate cases.
But first, Dean will update listeners with recent legislative news from the National Council of Investigation & Security Services, and some exciting news from their agency.
Finally, Dean welcomes his returning guest, Darren Dake of Coroner Talk, to talk about his new book – Autoerotic Fatalities. WARNING – graphic content presented in a mature and professional manner!
NCISS Legislative Updates
Several states are looking at drone and GPS legislation
Join us for Hit the Hill in April – http://www.nciss.org/news-and-events/the-full-event.php?eid=79
Show Topic Links
Forensic Photography – Practical Methods for Legal Investigations – www.PracticalMethodsForLegalInvestigations.com and agency blog from 09/13/2014 http://www.deathcasereview.com/afi-llc-blog/importance-of-photography-in-equivocal-death-investigations
Conversations with Karen- they will discuss life insurance without insured's consent, insurance fraud and identity theft through illegally insuring another person. Life Insurance Without Insured's Consent agency blog from 03/10/2015 at http://www.deathcasereview.com/afi-llc-blog/life-insurance-fraud-and-illegal-beneficiaries, http://www.easyretirementknowhow.com/articlecategories/life%20insurance/sya111003lifeins-CanIbuyforsomeoneelse.htm and searching for policies http://www.mib.com/lost_life_insurance_howto.html
Darren Dake and his book "Autoerotic Fatality Investigations" on Amazon – http://astore.amazon.com/assoinforeinv-20/detail/1508580103
Facts & Forensics Sponsors
Death Investigations for Professional Investigators (distance learning) – www.MedicolegalDeathInvestigations.com
A Survivors' Guide to Understanding Death Investigations (book) – www.UnderstandingDeathInvestigations.com
Contact the show – Associates@DeathCaseReview.com and www.DeathCaseReview.com or call (970) 480-7793
Quint-Essential Qualities of a Professional Investigator – http://www.deathcasereview.com/1/post/2013/03/the-quint-essential-qualities-of-a-professional-investigator.html
NEW – On Demand Video Distance Learning at www.InvestigativeCourses.com with FREE Ethics and the Professional Investigator coming by the end of the month!
Contact the show! – Associates@DeathCaseReview.com and www.DeathCaseReview.com or call (970) 480-7793