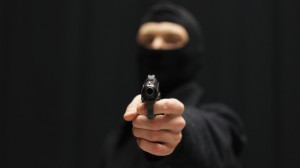 Forensic Evidence of Gunshot Residue and Guest for Internet Investigations
Host Dean Beers will have an extended discussion with Karen during Conversations with Karen on the questions and answers to GSR testing and how it applies, as evidence, to equivocal death investigations.
But first, Dean will update listeners with recent legislative news from the National Council of Investigation & Security Services, including the very active State Legislative Advocacy Hub and important legislation at the state level.
Finally, Dean welcomes his guest, Brian Ingram, to talk about forensic internet investigations and profiles. This is not your conversation about using Google!
NCISS Legislative Updates
Several states are looking at drone and GPS legislation
Mississippi is on the path to being the next state for mandatory licensure. This would leave AK, ID, SD and WY without statewide licensure (some cities have local licensure – such as Cheyenne WY)
NCISS President James Huckabee and 3rd VP Terry Myer attended the TALI conference and our TALI members
Join us for Hit the Hill in April – http://www.nciss.org/news-and-events/the-full-event.php?eid=79
Read the latest The Report online – http://www.nciss.org/documents/NCISS_The_Report_Spring_2015.pdf
Show Topic Links
Elonis vs. United States – are online threats criminal or violation of our First Amendment Rights? SCOTUS blog: http://www.scotusblog.com/case-files/cases/elonis-v-united-states
Conversations with Karen – The Reliability of GSR Testing: http://www.deathcasereview.com/afi-llc-blog/gunshot-residue-gsr-and-testing
Brian Ingram – Consulting Investigation Services:
Telephone: (972) 937-3938
E-Mail: brian@cispi.net
Web Site: www.cispi.net
Facts & Forensics Sponsors
Death Investigations for Professional Investigators (distance learning) – www.MedicolegalDeathInvestigations.com
A Survivors' Guide to Understanding Death Investigations (book) – www.UnderstandingDeathInvestigations.com
Contact the show – Associates@DeathCaseReview.com and www.DeathCaseReview.com or call (970) 480-7793
Quint-Essential Qualities of a Professional Investigator – http://www.deathcasereview.com/1/post/2013/03/the-quint-essential-qualities-of-a-professional-investigator.html