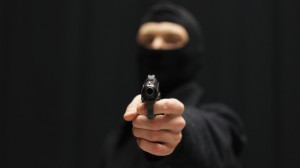 During this show we are joined by Terry Cox, CLI,CFC as we focus on Criminal Investigations.
Terry is the owner and founder of The LoneWolf Group which is based in Mississippi.  He is the past National Director of the National Association of Legal Investigators (NALI) which is dedicated to and focused on the education and advancement of criminal defense/legal investigators.  Criminal Defense Investigators can work for the defense attorney or the prosecutors office.  They are often retained to interview witnesses and or conduct a case review, to ensure that a proper investigation was conducted.
Join us for this discussion and remember to subscribe to and let a friend know about GIMG.tv and all of the shows and programs we provide the professional investigator.
About the host: Tim O'Rourke is a Private Investigator for The Grafton Group based in Tampa, Florida. Tim is a Corporate Investigator for TGG which serves all of Florida and has reciprocity with many other states as licensed investigators.
The Grafton Group
3001 N Rocky Point Dr., E #200
Tampa, Florida 33607
(813)658-9438 or (727)648-3510
W: http://www.thegraftongroup.org/criminal-investigation/