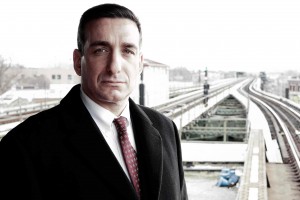 The PI-Map from GIMG.tv
GIMG.tv has just added a new link at the top of our page called "The PI-Map". http://gimg.tv/map/
NCISS Legislative Alerts (www.NCISS.org)
NCISS Regulatory Alert: Call to Action for Unfair Licensing Requirements
Your action is needed.  Please see the full NCISS Legislative Alert for details of how you can help, members and non-members of NCISS.
US Supreme Court to hear case which regarding state licensing board authority
NCISS  urges the Supreme Court to require lower courts to inquire as to whether the regulatory means employed by the licensing board are congruent with a legitimate governmental end.
All NCISS Alerts are archived at http://archive.constantcontact.com/fs052/1102296473151/archive/1110377933456.html
Conversations with Karen
Death of James Brady – ruled Homicide – Join us for interesting discussion on how and why this was ruled a Homicide after 33 years.
September is Suicide Prevention Month – The death of Robin Williams, a comedic genius many of us grew up with, reminds us the mental health is a serious issue and suicide is a choice made that need not be.
Visit our agency blog at http://www.deathcasereview.com/afi-llc-blog/september-is-suicide-prevention-month
for an update on suicide awareness and prevention resources.
Guest – Steve Rambam – Join us for a very interesting conversation with Steve about his new reality TV show 'Nowhere to Hide' – a must see that portrays real PIs doing real work from real case files!
About 'Nowhere to Hide' – www.InvestigationDiscovery.com/rambam
Download the show from iTunes – https://itunes.apple.com/us/tv-season/nowhere-to-hide-season-1/id900675449
Steve's recommended associations – State associations, National Council of Investigation & Security Services (www.NCISS.org) and World Association of Detectives (www.WAD.net)
Steve's data service for PIs – www.PallTech.us
Contact Steve at:
(212) 969-0286
http://www.pallorium.com
pallorium@pallorium.com